PROFESSIONAL HOUSE PAINTERS
for your home's exterior

PROFESSIONAL HOUSE PAINTERS
for inside your home

METICULOUS ATTENTION TO DETAIL
your satisfaction is guaranteed

OVER 25 YEARS PAINTING EXPERIENCE
in Sedona and the Verde Valley

WE PAINT COMMERCIAL BUILDINGS
expect professional, highest-quality work
Painting Residential and Commercial Buildings in Sedona and the Verde Valley since 1997

Sedona. Cottonwood. Verde Valley.
our story
Straightline Custom Painting, LLC

Straightline Custom Painting, LLC is a locally owned and operated business employing anywhere from 14 to 21 painters.  Our Foremen run well equipped crews efficiently and ethically while also practicing good housekeeping throughout the duration of the job.  Straightline Custom Painting provides customers with a high quality of workmanship and conducts business honestly and fairly.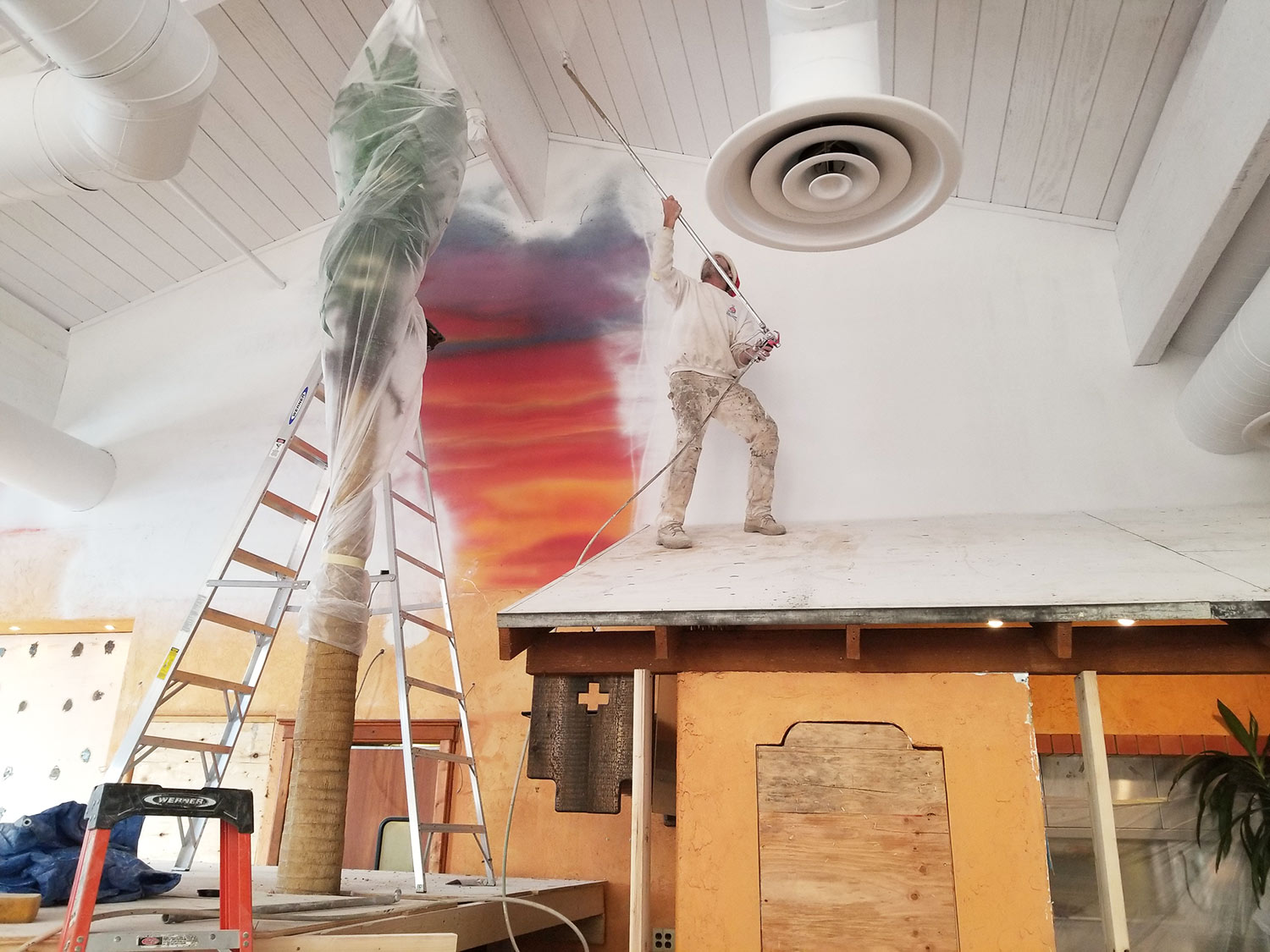 Straightline Custom Painting, LLC
Our Professional Services

Residential

Commercial

Interior Painting – New and Repaints

Exterior Painting – New and Repaints

Staining

Lacquering

Glazing

Epoxy Floor Coatings:




APF: Epoxy Quartz Seamless Flooring




APF: Grantex

Acid Stains
Rusting of Steel Surfaces

Power Washing

Drywall Repairs

Roof Coatings

Stucco Patch Retexturing

Drylocking and Waterproofing

Sealing Concrete, Rock, and Paver Surfaces

Refinishing Cabinets and Other Wood Products

Application of Specialty Finishes such as Suedes, Wall Rock, Faux Finishes

Approved Applicator of Daich Coating
what people say about our work
Testimonials

"I have had the pleasure of working with Stephen the last few years, and plan to continue to work with him for as long as he and I are in business. Stephen appreciates our customer mission statement, and that is to serve our valued customers during and after the project is complete, providing great quality with the best value that we can provide for them. Stephen understands this mission that we work hard to provide for each of our valued clients, and that's why he will remain a very important member of our great team at Lawler Construction, Inc. for as long as he wants to be a part of it."

Lawler Construction, Inc.

"We've used Stephen and Straightline Custom Painting for several projects over a number of years. We've always been completely happy; that's why we come back to Stephen for both our interior and exterior work—and will continue to do so. With Straightline you get not only a reliable and professional organization, you also get Stephen, who really cares about quality and customer satisfaction. There is never a concern about work being done correctly or taking care of details. They may not always be the least expensive option but their work is excellent, they use high-quality materials and they stand behind what they do. There's real value and satisfaction in that."